Hello,
Thanks for ROS tutorial update and i have learnt planner parameter changes in path planning section.
ROSbot2r get better planning effect now but i got this move_base log warn and please kindly let me know how to control this forward simulation of move_base parameters.I am also confused it may be effective by core2 firmware for odom and imu fusion.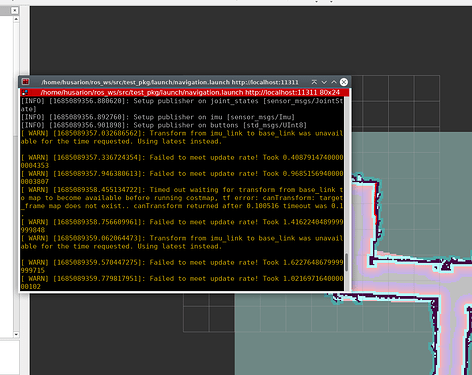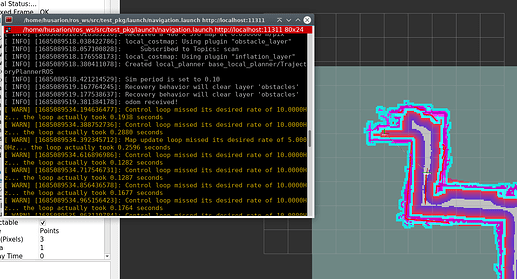 I am really sorry for asking repeated questions but i really hope suggestion from you could be solved this problem clearly.
Best Regards
goldcold