Hi, I study ros with rosbot 2.0.
I'd like to read the encoder data.
Rosbot 2.0 has 4 motor and each motor has the encoder.
Also, it is said that the rotation angle of the wheel can be read using the /joint_states topic.
So, I typed topic "echo /joint_states" into the terminal to check the rotation angle of the wheel.
"roslaunch rosbot_ekf all.launch" has already been run.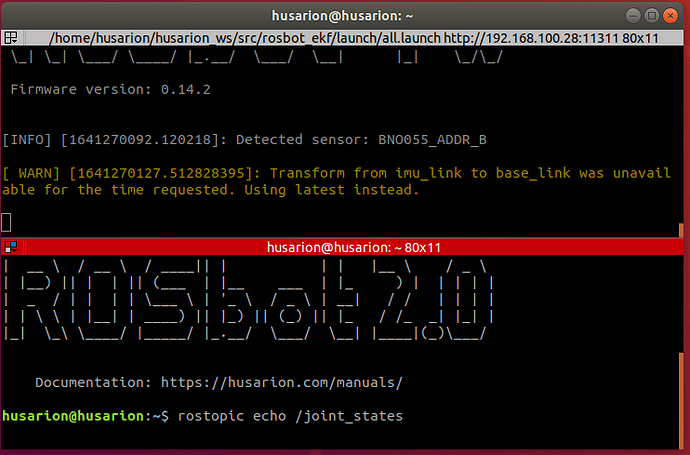 However, the wheel rotation angle value has not been published.
How can I publish the encoder's sensor value?
Thank you.