Hello,
I am connecting 4 DC Motors with magnetic encoders (hall sensors) to a Core2-Ros. The schematic of the connection for each motor is visualized below: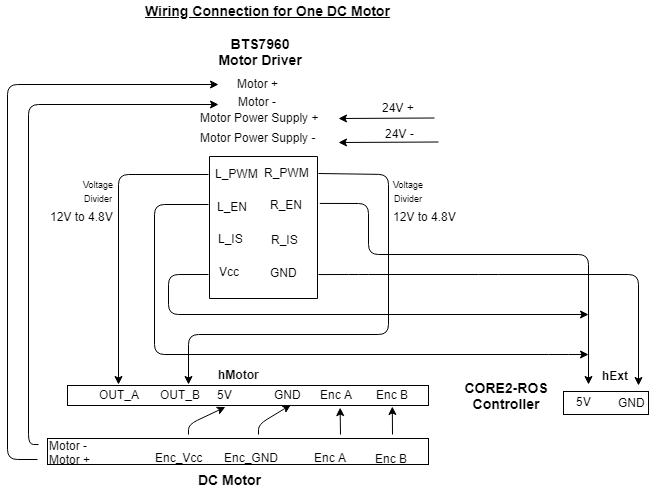 The code that I used to test the encoders is the following: encoderstest.cpp (1.9 KB)
When I use this code, only hMot.B gets encoder ticks.While the rest stay at 0 ticks.
I switched the hMot.B encoder pins (Enc_A, Enc_B GND and 5V) with the other encoders of the motors just to check if the encoders of the motors are working and each motor was getting ticks.
This suggests that the pins Enc_A and Enc_B from hMot.A, hMot.C and hMot.D are not working properly.
Any suggestions on what I can do?