Hello,
we are trying to set up the Rosbot2 Pro with a ROS2 Image by following the tutorial on the hussarion hompage. But this does not seem to work, the command
ros2 daemon stop

gives an error. See also this screenshot: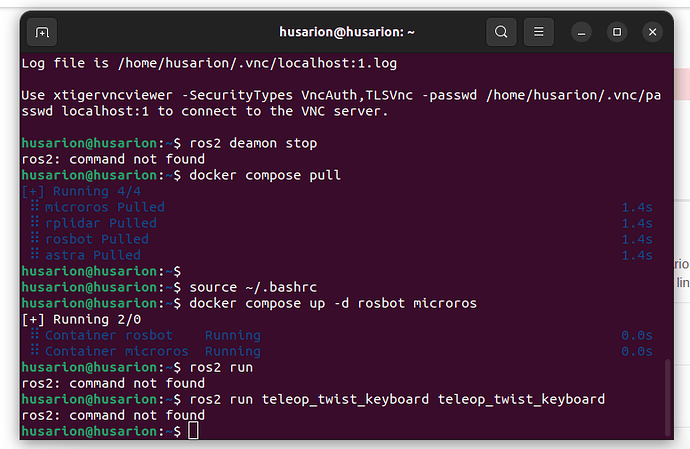 Did anyone else have this problem or does anyone have a solution?
Regards
Daniel