Hi,
I am currently following the SLAM navigation tutorial with my ROSbot 2.0 robot.
After running roscore , when I execute docker compose up -d rosbot ros-master rplidar , I encounter a result similar to the provided image, and the LIDAR does not rotate.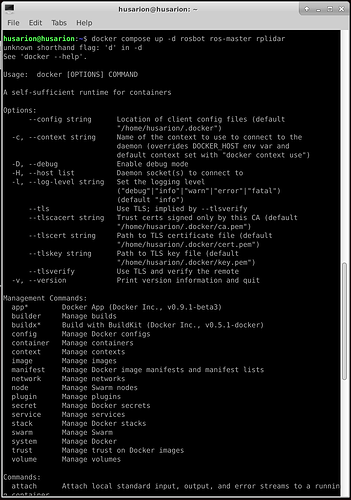 How can I resolve this issue?
Thank you.